When it's time to have an oil change, you can bring your car to a quick-lube joint where some kid just learned how to change oil or you can bring your car to Performance Unlimited, the premier auto repair shop for McHenry car owners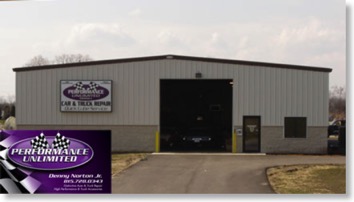 There are all sorts of places you can bring your car for an oil change. There are quick change joints by the gross offering Quick oil and lube jobs. But, for McHenry auto owners who insist on quality service, what you really want is an auto repair shop that knows cars beyond how to change oil.

At Performance Unlimited, not only are McHenry auto owners receiving their oil change from expert technicians but they're not paying the high price they face at the quick oil and lube joint. When we change oil in your car, we go beyond a mere oil and lube; we check your tire pressure, inspect your air tilter, serpentine belt and other points of auto maintenance. An oil change at Performance Unlimited includes the care and attention of auto technicians who know how cars work from the inside out.

An oil change done on schedule is imperative to properly maintaining your car. If you change oil in your car when you're supposed to, your car will give you years of additional service while maintaining its resale value. But, if you don't change oil on schedule, you're asking tor trouble. The engine is the heart of your car. Treat it well with timely oil and lube service and it will treat you well, too.

Use the proper grade and quality when you change oil. Before an oil change, we check the specifications for your particular vehicle to ensure that your car is receiving the proper oil. An oil and lube job is only as good as the oil that is used. In some cases, McHenry auto owners prefer a synthetic blend for their oil change. We know cars and we know oil, synthetic or otherwise. We'll ensure that your synthetic oil change also meets your car's needs.

A quality oil filter is also imperative when it's time to change oil. When we do an oil and lube service, we use a quality oil filter that will keep your oil clean and your engine in top-notch condition.

Perform a thorough safety check while your car is in for oil and lube service. It's not enough to change oil; we also perform a thorough safety check to make sure, when you take your car back on the road in McHenry, your car is up to the job. Our goal is to ensure you have miles and miles of safe and enjoyable driving ahead of you.