FLEET SERVICES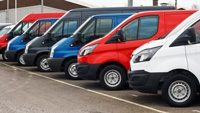 Knowing you have a qualified auto repair service that keep your vehicle safely and economically on the road is a wonderful feeling. That feeling is multiplied by the number of vehicles you're responsible for when you operate a fleet of cars or trucks. At Performance Unlimited Fleet Service, we're aware of the importance of keeping your fleet rolling. When a fleet vehicle is down for maintenance or repairs it's money out of your pocket.
At Performance Unlimited Fleet Service, we have earned a rich reputation for responding to the unique auto repair and maintenance needs of fleet vehicles. We work with you to accommodate your scheduling so that oil changes, tune ups, weatherizing and other maintenance and safety checks are completed effectively and expeditiously. That reputation for quality automotive repair and maintenance services has made us the preferred choice for a wide range of fleet vehicle operators,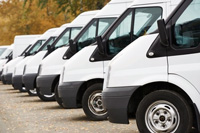 including:
Police Vehicle and Squad Car Fleets
Municipal Vehicle Fleets
US Postal Service Fleets
Landscape and Utility Service Fleets
Construction Trade vehicle Fleets
Sales and Service Vehicle Fleets
Performance Unlimited Fleet Service is ASE Certified with more than three decades of servicing McHenry area fleet vehicles.
Performance Unlimited Fleet Service Provides Convenient Drop-off and Pick-Up Service