AIRLIFT DEALER

Air Lift 1000 Universal Air Spring Kits
Finding the correct application is as easy as 1-2-3!
Unload the vehicle in order to take the UPPER SPRING SEAT most accurate measurements of the coil springs. Once the vehicle is at normal ride height, then move on to step two.
Take two measurements. Measure the inside height (X) — the available height within the coil spring. Then measure the inside diameter (Y), or the width available inside the coil from side to side at its widest point, (see diagram)
Find the corresponding part number. Using the chart on the right, find the row that contains the correct inside height and inside diameter, and see which part number lines up with those values. It is better to be slightly undersized than oversized.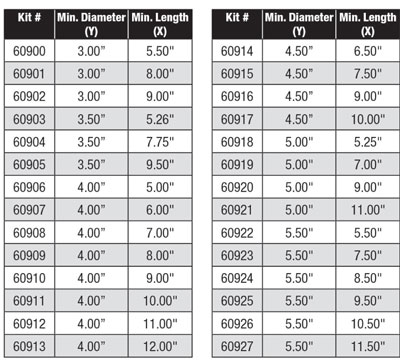 Air Lift 1000 Universal Air Spring Kits contain everything needed for a full installation!

Two Air Lift 1000 air springs Air spring spacers (if applicable)
Two heat shields with clamps
Air line, tee, zip ties, and two schrader values
Detailed installation guide with advice for a proper installation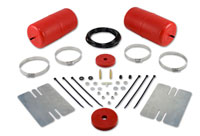 We have a kit for almost any coil-sprung vehicle Can't find an air spring kit for a coil-sprung vehicle? Air Lift 1000 Universal Air Spring Kits fit almost any open coil spring to provide up to 1,000 lbs. of load-leveling support*. Just take two simple measurements and use the chart below to find the correct kit for your application.

Note: Representative photo. Kit contents may differ.

As an authorized AirLift dealer we have the expertise to ensure the components fit your vehicle's application.

CALL US NOW 815-728-0343
Performance Racing - Full line of Performance Parts available at competitive prices: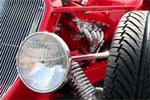 Circle Track
Drag Racing
Off Road
Hot Rod
Retro Rod
Custom Work
Street Performance
Complete Fabrication
Full Service Sales and Performance
No Project Too Big or Too Small
High End Work at Affordable Prices
GREEN INITIATIVE
Regenerate Waste Oil into heat for the shop
Recycle ALL Waste Fluids
Recycle ALL Vehicle Batteries
Waste Metal is recycled through a metal recycler
---